News
Get all the latest news from around the area, plus national headlines.
Local News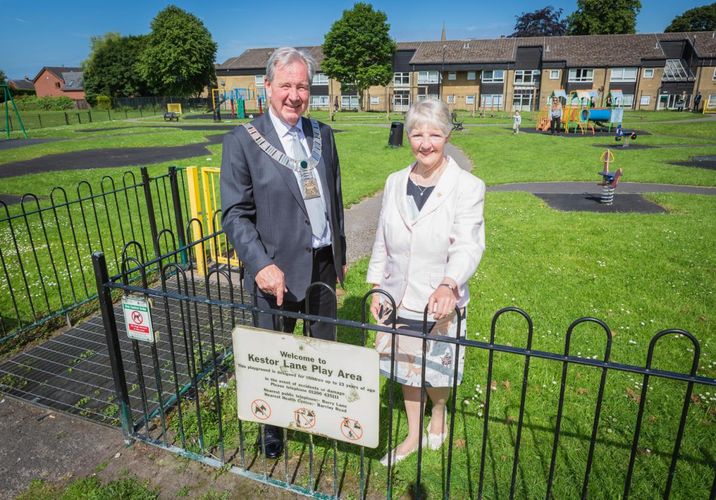 Work will start next week on the £70,000 revamp of Kestor Lane play area in Longridge including somersault bars, a cliff rider tower and more.
National and International News

In his book on the failure of Ronald Reagan's economic revolution, the US president's one-time guru David Stockman wrote that the only thing worse than short-termism in politics is ideological hubris in government.

The brother of the final victim of Moors murderers Ian Brady and Myra Hindley is expected to hear today whether the discovery of suspected human remains is crucial to the investigation.

Liz Truss has agreed the cause of the leaks in the Nord Stream pipelines was "sabotage", her spokesperson has said.

The owners of Britain's second-biggest steel producer are seeking an urgent package of financial support from taxpayers amid renewed fears for thousands of industrial jobs in the north of England.
The devolved governments of the UK want an urgent meeting with Chancellor Kwasi Kwarteng to discuss immediate action to reverse the damaging effects of the mini-budget.

A teenage soldier who took part in the Queen's state funeral has been found dead at his barracks.

Three-and-a-half weeks ago, Liz Truss was beaming as she was announced as the new leader of the Conservative Party.

Rail passengers have been urged to only travel if "absolutely necessary" today as members of four trade unions stage a 24-hour walkout.

Restrictions on where shops in England can display junk food come into effect today.

An investigation has been launched after a fatal stabbing in north London.

More than 50,000 letters of condolence have been sent to Buckingham Palace following the Queen's death.

Prince William has called for improved online safety for children after a coroner ruled social media contributed to the death of 14-year-old Molly Russell.

Liz Truss has for the first time acknowledged that "there has been disruption" to the UK economy following last week's mini budget.

Consumers are being warned they may be targeted by scammers as the government's energy price guarantee comes into effect.

Police investigating the murder of a council worker in Liverpool have released images of a vehicle travelling in the area shortly before she was shot.

Benefit claimants who could face a real-terms cut to the financial support they receive have told Sky News that it could leave them homeless.

Detectives have made another arrest in connection with the murder of Olivia Pratt-Korbel in Liverpool.

"It's Victorian isn't it?" asks Hannay Reay as she contemplates just what they are doing.

Royal Mail workers are striking on multiple days across the next few months, with people warned to expect delays to their parcels and letters.

Suspected human remains have been found in the search for the final victim of the Moors murderers Ian Brady and Myra Hindley.